Monoclonal Antibody Therapy (MAb)
Used For Treatment Of COVID-19 And Prevention Of COVID-19 After Exposure (Post-Exposure Prophylaxis) In Qualifying People
Clinic Hours (By Appointment Only)
Monday - Friday: 10:00 am to 4:00 pm Monday-Friday
What are monoclonal antibodies and what are they used for?
Monoclonal antibodies are indicated for patients age 12 and older weighing at least 40 kg with a positive SARS-COV2 test and mild to moderate COVID-19 symptoms and at high risk for severe complications from COVID-19
Patients who have been exposed to a patient that tested positive and are either not vaccinated or not expected to mount a full immune response and at high risk for severe complications from COVID-19.
These treatments may be administered in Towncrest Pharmacy's mobile treatment unit or at the patient's home.
Please call Towncrest Pharmacy to discuss if this treatment is right for you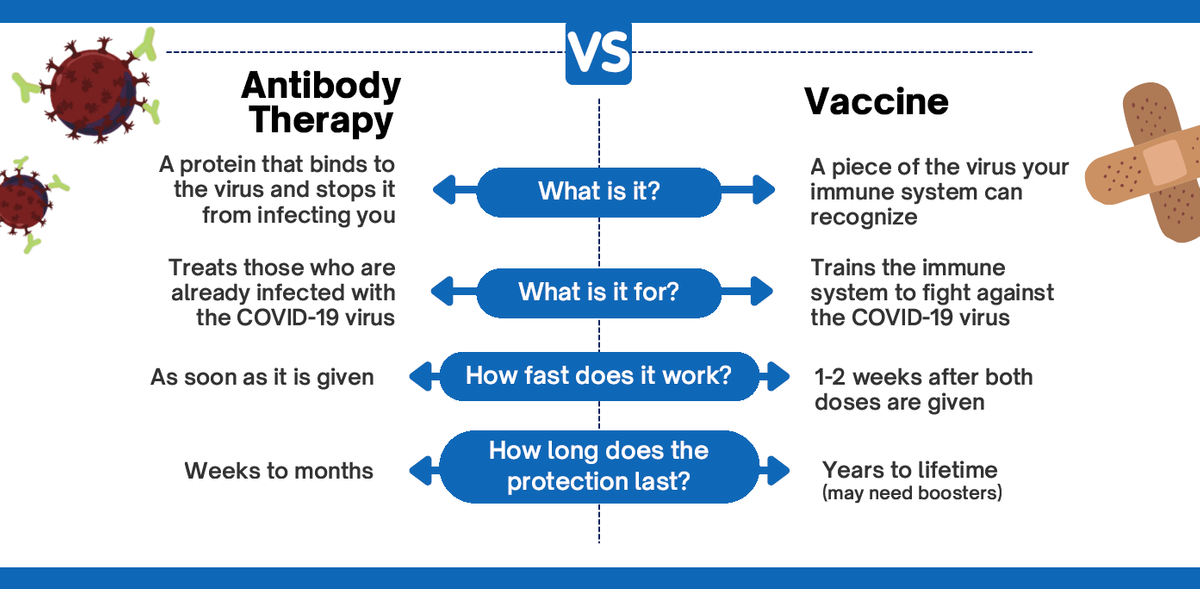 Who is eligible for Monoclonal Antibody Therapy? Different for Treatment and Post-Exposure Prophylaxis
General Eligibility Requirements:
- Are 12 years of age or older. (REQUIRED)
- Weigh at least 88 pounds. (REQUIRED)
1. Treatment of COVID-19: Additional Requirements
The treatment is recommended for COVID-19 positive individuals within 10 days of symptom onset AND who have a confirmed positive COVID-19 test and are at increased risk of hospitalization from COVID-19.
2. Post Exposure Prophylaxis (Prevention after Exposure) of COVID-19: Additional Requirements
Eligible individuals include those who have been exposed to COVID-19 or who live in a congregate setting and are at high risk of exposure AND are not fully vaccinated or are immunocompromised and are not expected to have an adequate immune response to the COVID-19 vaccine.
For Healthcare Providers Ordering Antibody Therapy for COVID-19
Due to a change in scope of practice, prescriptive authority of monoclonal antibody therapy for COVID-19 was extended to pharmacists. As a result, a physician order is no longer required.
If you have a patient who is needing treatment or post-exposure prophylaxis that you would like to refer, Please send a copy of a positive COVID-19 test and patient insurance information via email to towncrestclinic@gmail.com or fax it to 319-337-5271
If you would like to schedule an appointment for a homebound patient, please contact the pharmacy to notify us of this and we will make arrangements for this.
Monoclonal antibody treatment and post-exposure prophylaxis is by APPOINTMENT ONLY.
Monoclonal Antibody Therapy is administered at Towncrest Pharmacy (Iowa City)